The technological advancements happening in the world today are super quick. Every day, hundreds and thousands of mobile apps, software's & websites are launched across the world to address problems, provide information and make life easy for human beings. To support such upcoming apps, software's, websites and features, your device hardware should also be of best in class specifications & features & compatible. This makes it necessary to upgrade or change your mobile phone/smartphone from time to time.
Prices of new mobile phones or smartphones range from a few dollars to hundreds and even thousands. While buying a new phone, make sure it has all the necessary features and specifications. This might mean that you have to buy the latest models available in the market and the budget might exceed as well. But no need to worry! In this post, we will guide you on how to save money fast for mew mobile/smartphone. So let's dive straight to the point.
Want New Smartphone! Here's How to Get a New Smartphone by Saving Money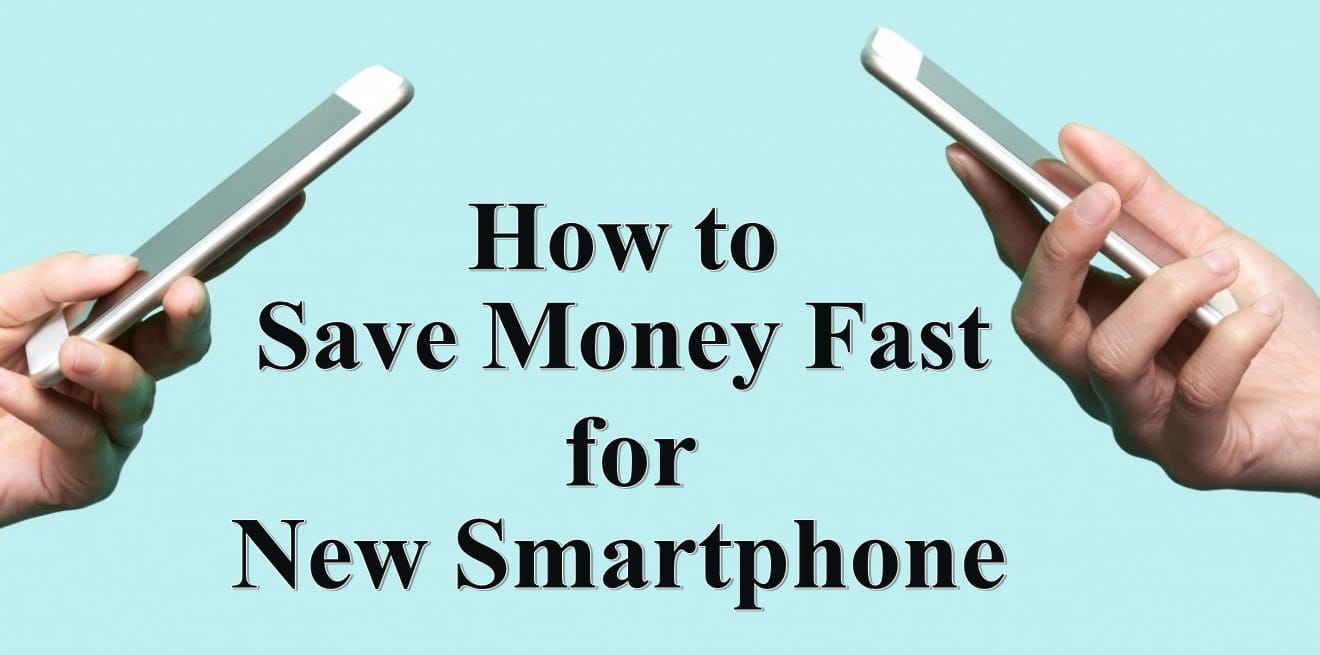 Set Your Budget & Duration for New Smartphone:
Having a clear goal helps you achieve it faster & more effectively. Decide the budget within which you want to buy the new phone. Also, decide the time duration within which you intend the buy the new phone. Take your financial condition into account and the requirement while deciding the budget. This will also help you shortlist phones much faster since you can quickly knock off phones which are out of your budget from your list.
Sell Your Old Mobile Phone:
The best way to save money fast for new mobile/smartphone is to sell your old phone. You can get a decent sum of money depending on the brand, model & the condition of your old phone. Apart from helping you get some handy cash, it will also help you to dispose off your old phone safely. You can sell the old phone directly to a buyer by listing it on free classified sites like Gazelle, Olx, Craigslist or sell them to companies which buyback old phones for cash.
Go for the Latest Model Under Your Budget:
One important thing to note that do not expect phones with good specifications to come at a cheap price. Plan to buy a good quality durable phone which has all the latest specifications and can last for a few years at the very least. Even if it forces you to increase your budget slightly, do so. Buying cheap quality phones which become obsolete/stop working within a few months forcing you to buy new one can be more frustrating.
Compare Prices on Other Online Shopping Sites:
When you shortlist the phone to buy, the first and foremost thing to do is to check out the prices for the same phone on multiple ecommerce websites. Not all the websites offer the same phone at the same price. Make use of online phone price comparison tools to make the work easier. You can also contact a few offline stores in your city and inquire the price from them as well. Many outlets reduce the price or at least match the price being offered online if you negotiate hard.
Wait for The Best Deal and Promotion:
Almost all offline & online merchants come up with special sales and discount offers from time to time. Special events like Thanksgiving, Christmas, Halloween, Black Friday Sale have steep discount offers running at major online and offline merchants. You can wait for such offers to come by and drop the prices of the phone you are intending to buy.
Apart from this, make sure you look out for discount coupons online. Also, transact at your favorite online merchant via any cashback or rebate site to receive a small percentage of transaction value as a cashback.
Use Credit Cards or Discounted Gift Vouchers for Payment:
Many merchants offer a discount if your make payment credit cards of specific banks with whom they have tied-up. The discount might be small- upto 5% in most cases but will still add to your savings.
Apart from this, another lesser known strategy is to make payment via gift vouchers. You can find gift vouchers of all major ecommerce sites and popular offline retailers on the web at steep discounts. The idea is to buy the gift vouchers at discount online and redeem the same while buying the phone. You can find discounted gift cards of all major retailers at websites like Raise.com & Cardpool.com
Use Easy Monthly Installments (EMI) Payment Mode:
This is one of the best options if you are unable to save money to buy new phone or have to buy new phone urgently without having time to plan and save for your purchase. You can purchase the phone by paying a basic amount as down-payment for your purchase and the rest can be paid via Easy Monthly Installments (EMI). Most of such service providers will charge you a small service/processing fee and interest rate for availing this service which may add up to your final cost of buying the phone. So use it cautiously only if needed and in case of urgent need.
Conclusion:
We have tried to cover almost all the points on how to save money fast for new mobile/smartphone. Also, tips to get the best deals and discounts on your new mobile phone purchase have been shared. The amount of money you might save might be very small but these are still savings at the end of the day. We hope these tips will help you make an informed purchase decision and buy the smartphone of your choice without pinching your pockets. If you know any tips or tricks to save money quickly for buying a new smartphone which is not shared above, do share it with us by commenting on this post.