Shopify is an excellent E-commerce platform that assists you set up an online store and sell your products with ease and simplicity. Of course, you can sell your products on the renowned online stores like Amazon or Flipkart, but having your own online store can help you achieve better profits.
Shopify offers you an excellent option to set up an admin panel and help you add your products, process the orders and enter all the store data.
At a pricing as low as $29 a month, you can run a highly functional online store and process your orders effectively. If you want to give it a try, you can opt for a free trial of 14 days and decide whether you want to opt for your own online store on Shopify or not.
How to Set up an Online Store on Shopify in India?
Setting up your Shopify store involves a few steps. New users can get confused trying to find out how to configure your own online store on Shopify. Let us check out the steps one by one to understand the functionality with ease.
Step 1 – Sign up with Shopify
The first step in setting up your online store on Shopify involves signing up for an account with Shopify.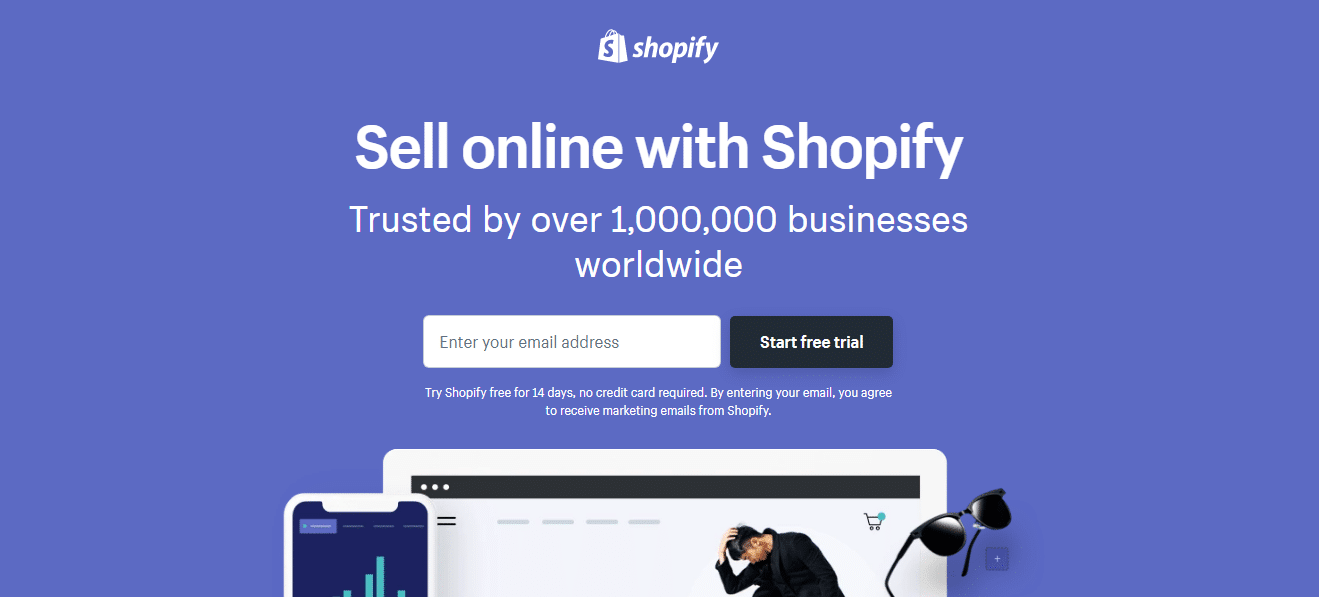 Supply your email address and click on the option Start free trial.
Make sure you have chosen a unique name for your store. Of course, even Shopify would suggest you the options for the best names.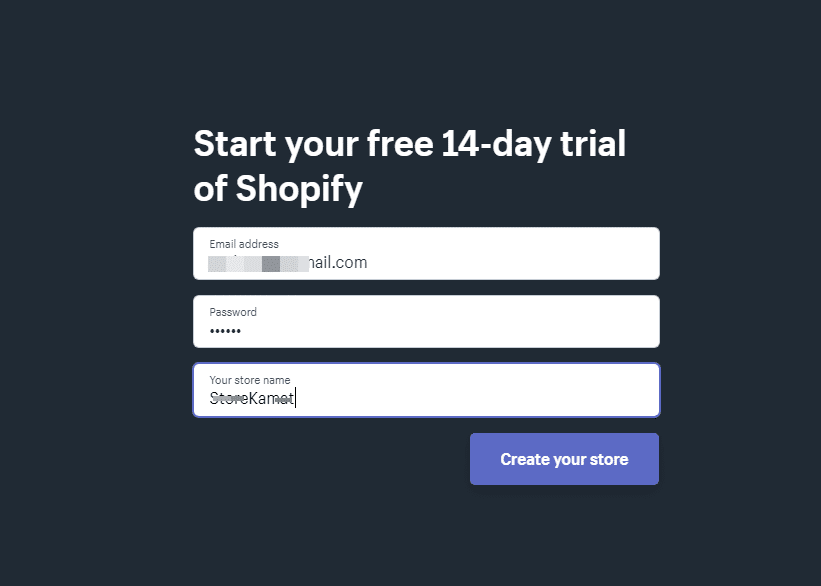 Once you have entered your details, choose the option Create your store. It will take a while to set up your store.
You will be asked a few questions. We have been creating a demo store, and so we used the option I'm just playing around. You can enter the exact details in your case.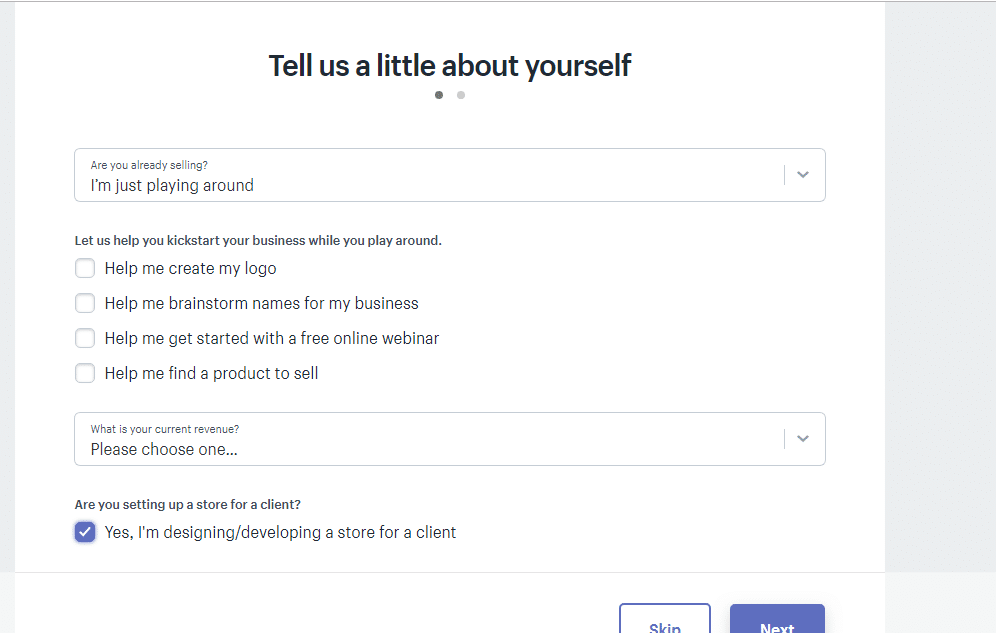 Once you have entered your details, click on Next.
In the next page, you will need to enter your name, contact details and address. Enter the relevant details and click on Enter your Store.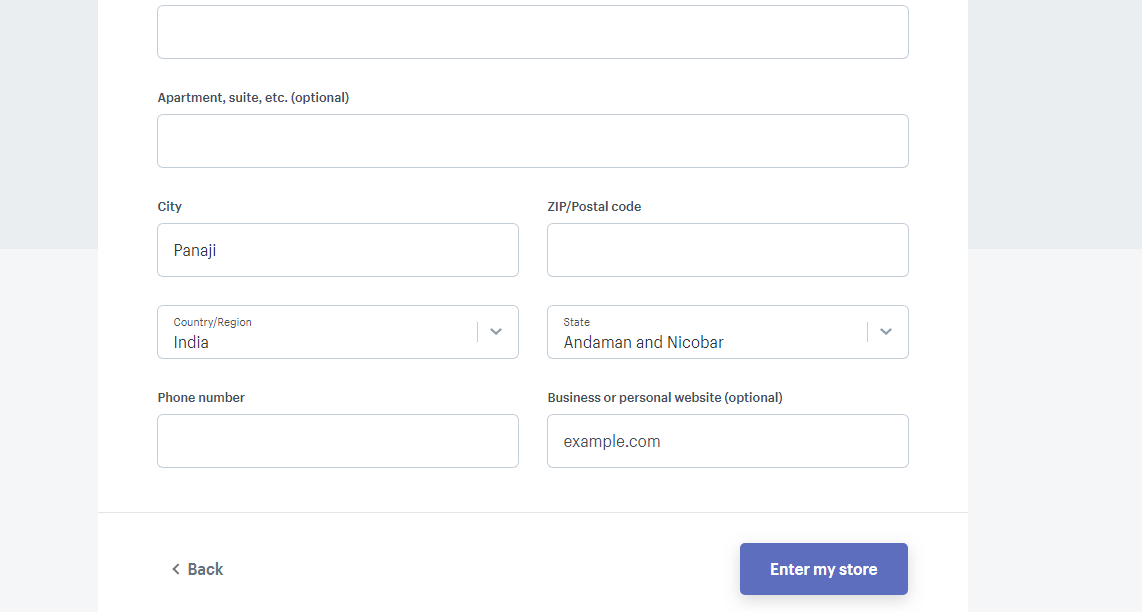 Step 2 – Set up Your Online Store
Now that you have created your online store, the next step would involve setting up your online store. Once you sign up, you will be taken up your store admin panel. Your next task would now be customising your store.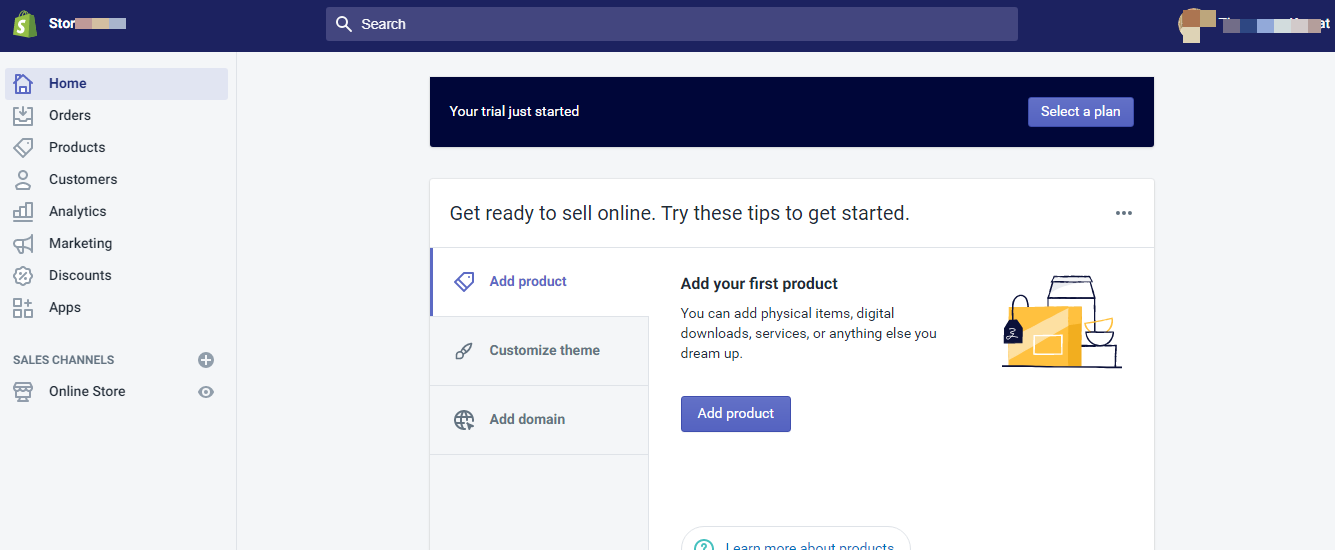 This would involve uploading your products, adding up pricing and setting up payment and shipping options.
Click on the option Add Product and you will be taken to the product addition stage.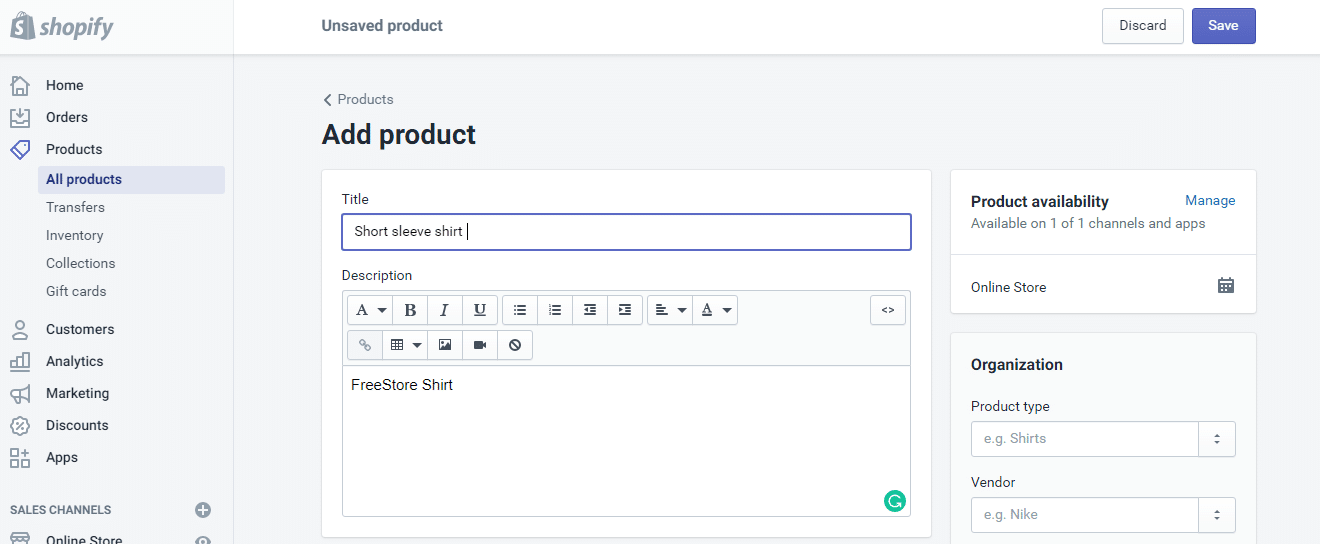 You can add the SKU or stock keeping unit, price and images for the product.
Step 3 – Edit and Choose a Theme
When you set up your store, it will have the default theme enabled. You can change the themes so that you provide a personalised look and appearance to your online store.
For changing the themes, you can click on the option Online Store and then on Themes. Scroll down and click on the option for visiting the theme store. You can choose a theme of your choice and install it on your online store. The steps here should be self explanatory. Moreover, since you are just setting up your store, you can check out those configurations later.
For now, you can choose any of the free themes and add them to your Themes Library.
Step 4 – Edit the Settings
The Shopify Settings options lets you check out and make any of the changes to your store. In fact, the option lets you make changes to almost all the details. You can configure the settings one by one.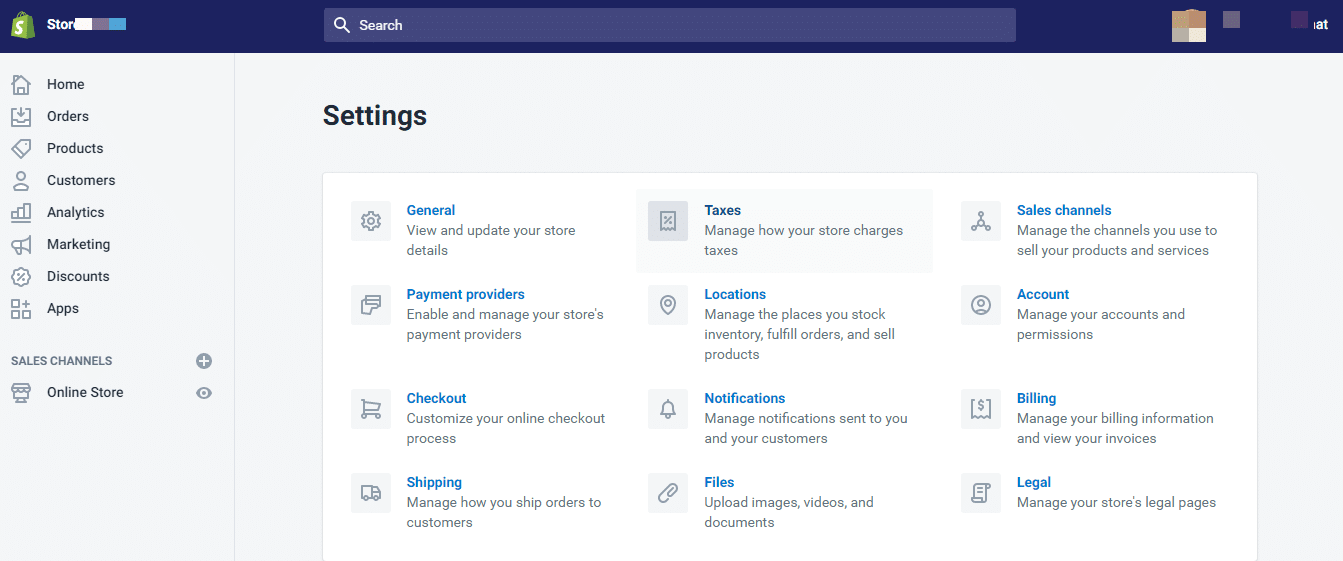 You can even configure your desired payment channels and gateways. The platform supports multiple services and you can sign up for any of them and set them up as your preferred mode of payment. You can even configure the manual payment options – cash on delivery, Money Order and Bank Transfer.
If you opt for a plan of your choice, you will have access to a host of features like adding your own domain to your store. If you are not adding any domain, your online store will have a website address <yourstore>.myshopify.com.
The Passing Remarks
Well, that was an easier step by step guide that should help you set up your own online store on Shopify. Of course, the steps here should help you achieve the best results. Check out the options and steps outlined here and set up your own store right away.